Quote From Famous Russian Author: Alexander Solzhenitsyn, in his remarkable book, Warning to the West:
"Human nature is full of riddles and contradictions; its very complexity engenders art—and by art I mean the search for something more than simple linear formulations, flat solutions, oversimplified explanations. One of these riddles is: how is it that people who have been crushed by the sheer weight of slavery and cast to the bottom of the pit can nevertheless find strength to rise up and free themselves, first in spirit and then in body; while those who soar unhampered over the peaks of freedom suddenly appear to lose the taste for freedom, lose the will to defend it, and, hopelessly confused and lost, almost begin to crave slavery. Or again: why is it that societies which have been benumbed for half a century by lies they have been forced to swallow find within themselves a certain lucidity of heart and soul which enables them to see things in their true perspective and to perceive the real meaning of events; whereas societies with access to every kind of information suddenly plunge into lethargy, into a kind of mass blindness, a kind of voluntary self deception."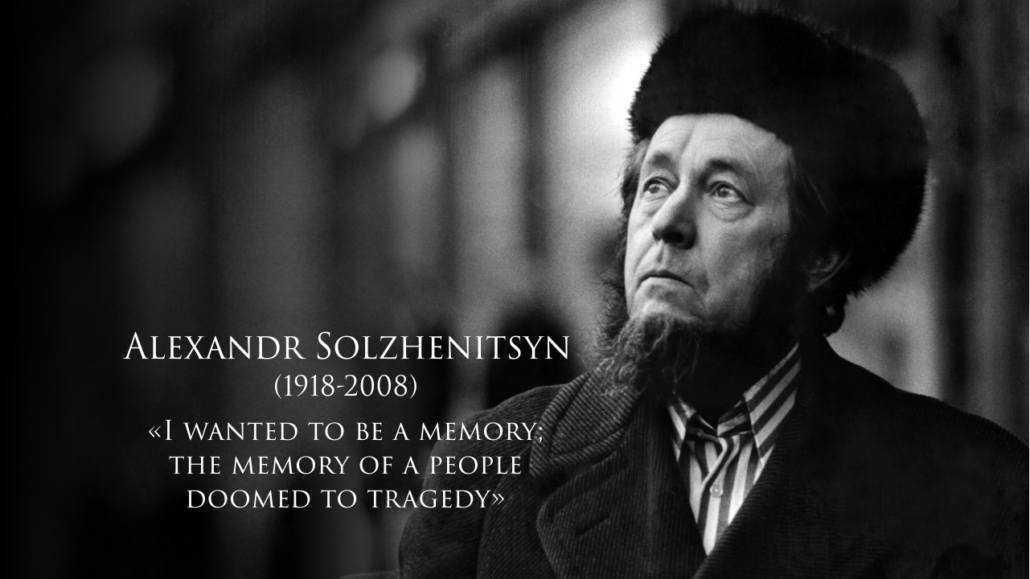 What prescient and prudent quotes describing "Life In America In 2018," huh?
I challenge everybody who does NOT believe the title of my post to read former Wellesley Professor Tony Martin's book, The Jewish Onslaught–Despatches from the Wellesley Battlefront, and learn the TRUTH about the African and White Slave Trade. 
Dr. Martin is a HERO of mine and he was one of the most intelligent, courageous and ethical men ever to teach in the United States. He taught Africana Studies at Wellesley College in Massachusettes for thirty-four years where he became an expert on the Slave Trade only to be vilified by Jewish organizations including the ADL, SPLC and B'nai B'rith, for simply exposing the "TRUTH" regarding the predominant role Jews played in the Black and White Slave Trade. 
As a side note: Ironically, just like Professor Martin, I, too, have felt the vilification from the following Jewish controlled organizations: ADL, SPLC and B'nai B'rith, not to mention the expected "BAD PRESS"  I received and still receive due to articles or news reports in the following Jewish controlled news outlets: New York Times, Newsweek, Rolling Stone magazine, along with local newspapers, television and radio stations. As a consequence of their articles and reports regarding my congressional campaign, I have been the recipient of dozens of overt and covert personal threats simply for challenging the "official narrative" of numerous historical issues or subjects that have purposely been made "OFF LIMITS" or "TABOO" by the same "POWERS THAT BE" that ultimately control or work for the organizations I mentioned above.
Having said this, I believe that the possible motivation– or true intentions– of these organizations is to make me a "target" or put me in the "cross hairs" of some unsavory or disturbed people who might actually act out on their threats against me albeit for perverse and/or wrong reasons. Unfortunately, the fact is, I have been made a "lightning rod" for vilification ONLY because I have the "temerity" to challenge and run my campaign primarily on these "touchy" subjects and EXPOSE them for what they are:
misinformation

 

disinformation
misrepresentations 
manipulations 
fabrications
propaganda
and, most apparent when thoroughly researched……..outright LIES!
And, because I post these TRUTHS on my campaign web site for the WORLD TO SEE, it angers them TO NO END!
More telling is the FACT that NOT ONE PERSON, including congressman Mark DeSaulnier, who professes his LOVE and KNOWLEDGE of HISTORY, will DEBATE me! Could it be that he DOESN'T WANT his constituents to find out the TRUTH? 
I believe so!
It has also become painfully obvious that exposing or pointing out the overwhelming involvement or complicity of very powerful Jewish people or organizations in these massive historical "cover-ups" has opened me up to unprincipled, unfounded and slanderous attacks that ABSOLUTELY have NO merit! I, like MOST of us, was raised by wonderful parents who instilled HONESTY and INTEGRITY in all their children and, fact is, I am ONLY trying to use these same attributes to EDUCATE and HELP others UNDERSTAND and DO the same.   
Yet, as I stated above, based on the negative, biased and slanted articles and/or news reports that have been written or reported about me and my campaign, some of which have been malicious, it is obvious that many in these organizations DO NOT share my benevolent intentions! In fact, to the contrary, it looks as though I have hit a HUGE NERVE exposing not only Hollywood Propaganda, but our students being taught "FALSE HISTORY" in our Public and University School Systems, and otherwise–like Dr. Tony Martin did back in the 1990s– and, for this reason, it appears they want to STOP me and my campaign before others are awakened!  
Now back to Professor Martin……….
So why was Dr. Tony Martin persecuted for telling the truth? Watch and learn! The following is his personal story about the "The Jewish Onslaught" he mercilessly faced for daring to expose purposely suppressed historical facts he obtained after researching Census Office and university archives throughout America and the world.
It is time that African Americans and White Europeans work together to learn the INCONVENIENT TRUTH that Jewish supremacists and their ilk DO NOT want the public to know.
Three FACTS gleaned by Dr. Tony Martin during his extensive research on the Black and White Slave Trade are the following:
Jewish citizens owned approximately 75% (Census Office records

) 

of slaves

 in the African

 Slave Trade in America and abroad

Jews had approximately 80% ownership and control of the slave ships in both the Black and White Slave Trade throughout the world and ALL periods of history
Jews started and also predominantly controlled Sex Slavery during ALL periods throughout history
Dr. Tony Martin also exposes the FACT that Jewish organizations ADMIT that at least 75% of the entire Civil Rights Movement was funded by powerful Jewish people and/or Jewish organizations who controlled all aspects of it.
Please watch, listen and LEARN:
Why would this be? It is obviously a form of censorship by Youtube!
In my opinion, the following interview (2017) is a great example of what Professor Tony Martin's extensive research EXPOSED and PROVED regarding how Jewish elitists' are simply "wolves in sheep's clothing" controlling the message of Black and White relations all the while coming off as empathizers to Black suffering at the hands of Whites when in reality they have been the overwhelming oppressors of Blacks and ALL other ethnic groups throughout the ages. Please pay particular attention to how interviewee, Richard Bronstein, a UC Berkeley Haas Institute fellow, and author of "The Color Of Law," appears to embrace,  empathize with and endeavor to help Black people and their communities by exposing Whites and White society as the "sole perveyors" of HATE and INEQUITY against Blacks with NO mention of the predominant role the JEWS played. He mentions the great disparity between Blacks and Whites regarding home ownership, education opportunities, income, wealth, etc., yet he blames ALL of these inequities on "White Society." Fact: Jewish elitists control the  NAACP, both Houses of Congress, our domestic and foreign policy, Hollywood, our international banks, our Justice Department, Tax-Exempt Foundations, the largest publishing companies, mainstream and most alternative news, our university system not to mention they have also downplayed their extensive roles in both the Transatlantic Slave Trade and the Civil Rights Movement and they continue to LIE to us today, so why do so many people continue to fall for their DIRTY and DECEITFUL tricks? 
And, this little known fact………
The following information regarding White Slavery has also been suppressed by mainstream Historians, our educational institutions, our Government and, of course, Hollywood: 
And this little known fact: the first known slave owner recorded in America was a black man who owned black slaves:
Read and learn the truth about Black and White Slavery!
The following are excerpts from the book (p. 23 -24) which are quite telling regarding the interesting changes between Jewish and Black relations over the years:
"As the African American constituency which had worked most closely with Jews for the longest time, their new found perspective on Black-Jewish relations was of great historical importance and deserves extensive quotation. Julian Bond read the summit's statement on "Black/Jewish relations." It was unanimously adopted and said in part–
…it is a fact that within the past 20 years some Jewish organizations and intellectuals who were previously identified with the aspirations of Black Americans…became apologists for the racial status quo…Powerful organizations within the Jewish community opposed the interest of the Black community in the DeFunis, Bakke, and Weber cases up to the United States Supreme Court. Beyond that, some Jewish intellectuals gave credence and policy substance to such concepts as "reverse discrimination" and "quotas" as reasons for restricting further attempts to continue to seek remedies for present discrimination against Blacks.
The term "quota" which traditionally meant the exclusion of Jews was now being used by Jews to warn against attempts to include Blacks…To many Blacks, this seems to be a most perplexing Orwellian perversion of language.
Black America is deeply concerned with the trade and military alliance that exists between ISRAEL and the illegitimate and oppressive racist regimes in South Africa and Southern Rdodesia. "
Continue reading "Could Hollywood's Academy Award Winning Film: "Twelve Years A Slave" Merely Be Historical Fiction And Propaganda Purposely Meant To Demonize White Christian Americans When Overwhelming Evidence Irrefutably Proves That The Main Perpetrators Of Black And White Slavery– Including Sex Slavery — Were Actually Jewish?"